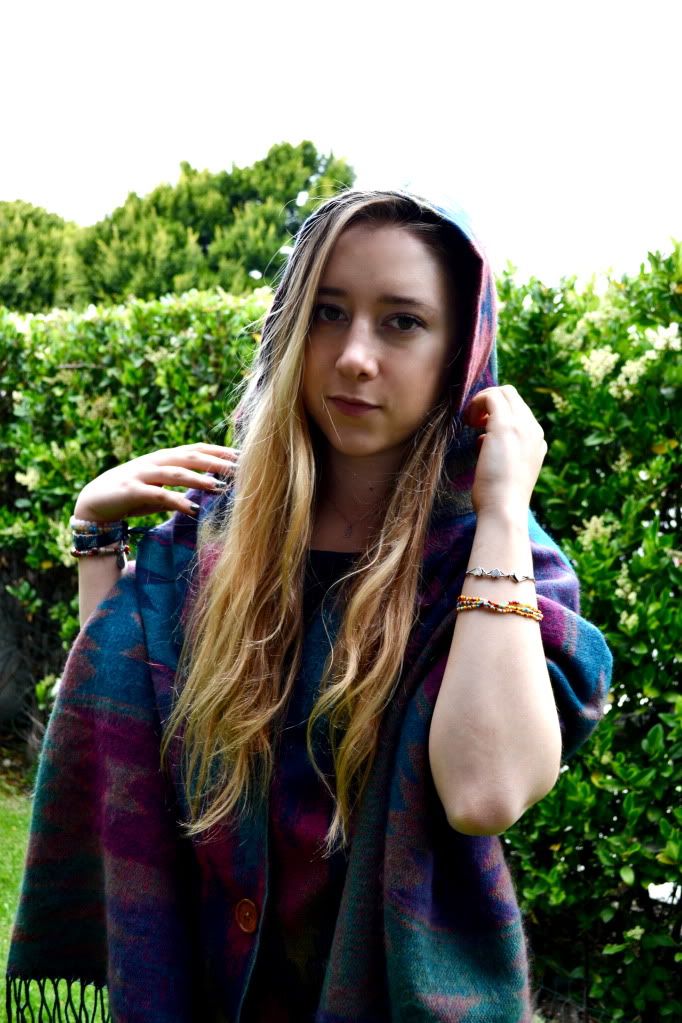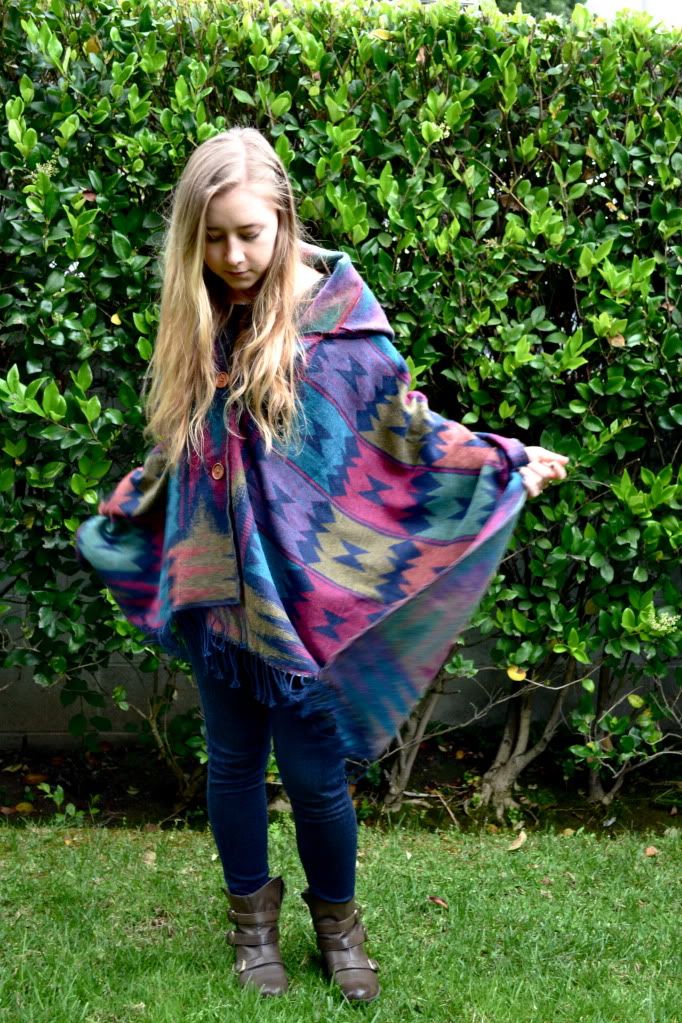 poncho, Story of Lola via LF. jeans, Levi's. boots, Target. crop top, Forever 21.
The weather is having more fluctuation than a roller coaster. I was perfectly content with the warm tempertures that graced Southern California last week. Why must we return to this awkward overcast?
I decided today was perfect to debut one of the pieces I purchased at the LF sale a few weeks ago. As I tried it on in the dressing room I pictured myself wearing this on a breezy summer night frolicking between adventures with my crew. I was attracted to the ethnic print and lack of arm holes that makes this piece unique. I have also developed a liking for hoods, functional and soothing.