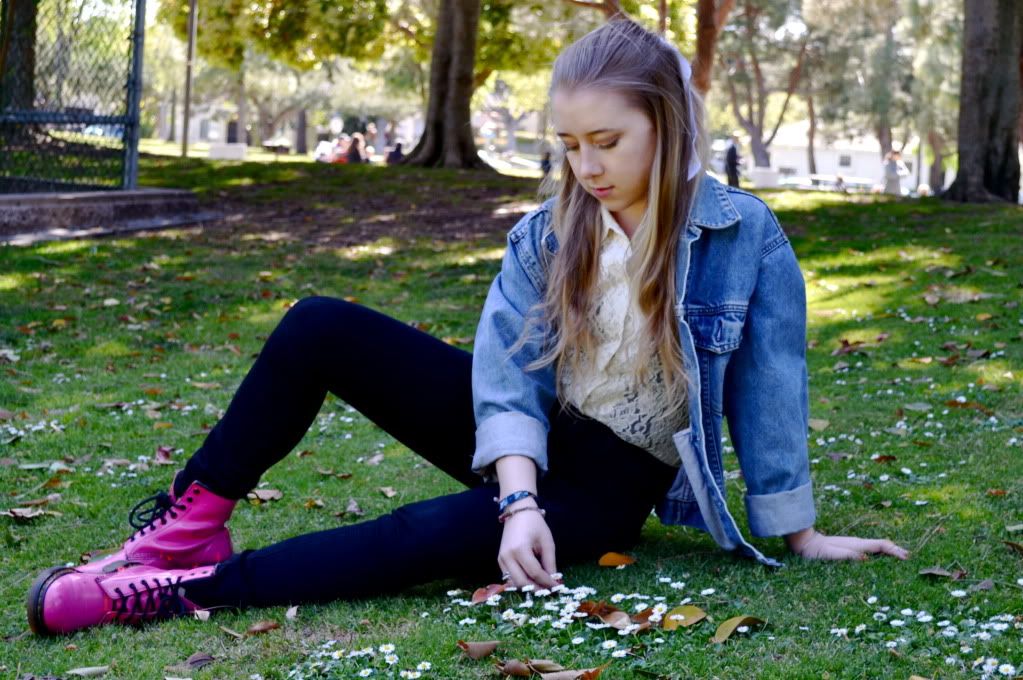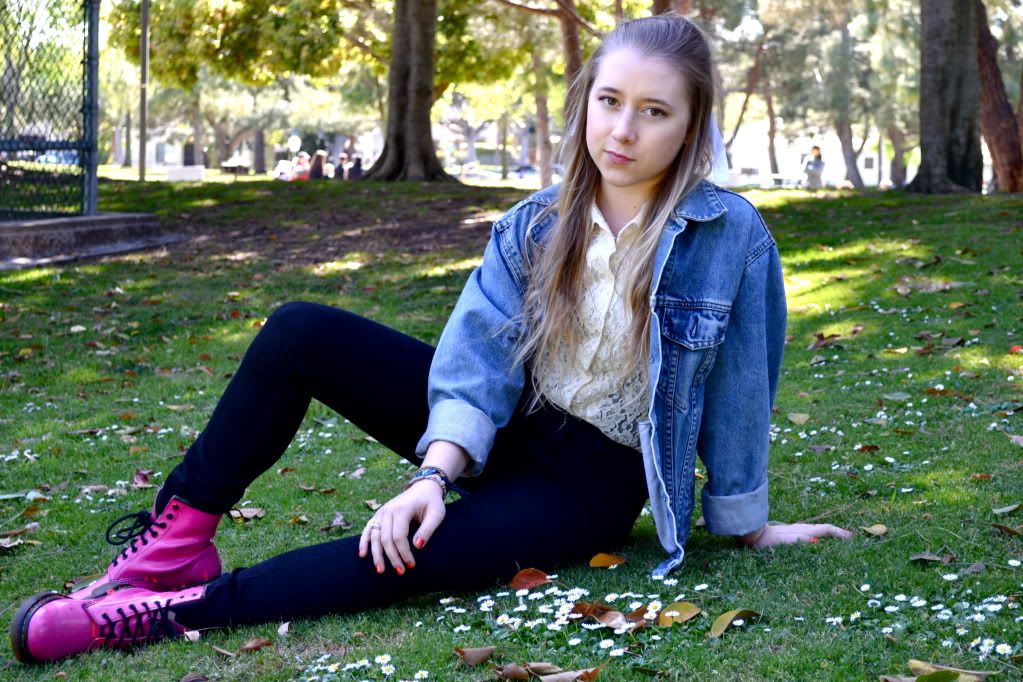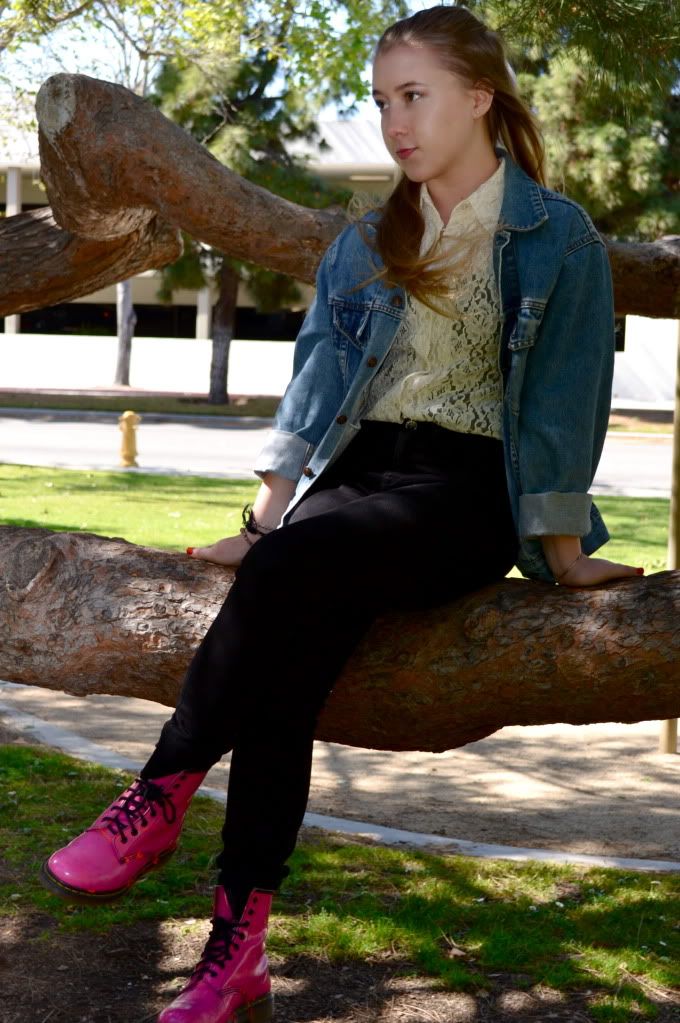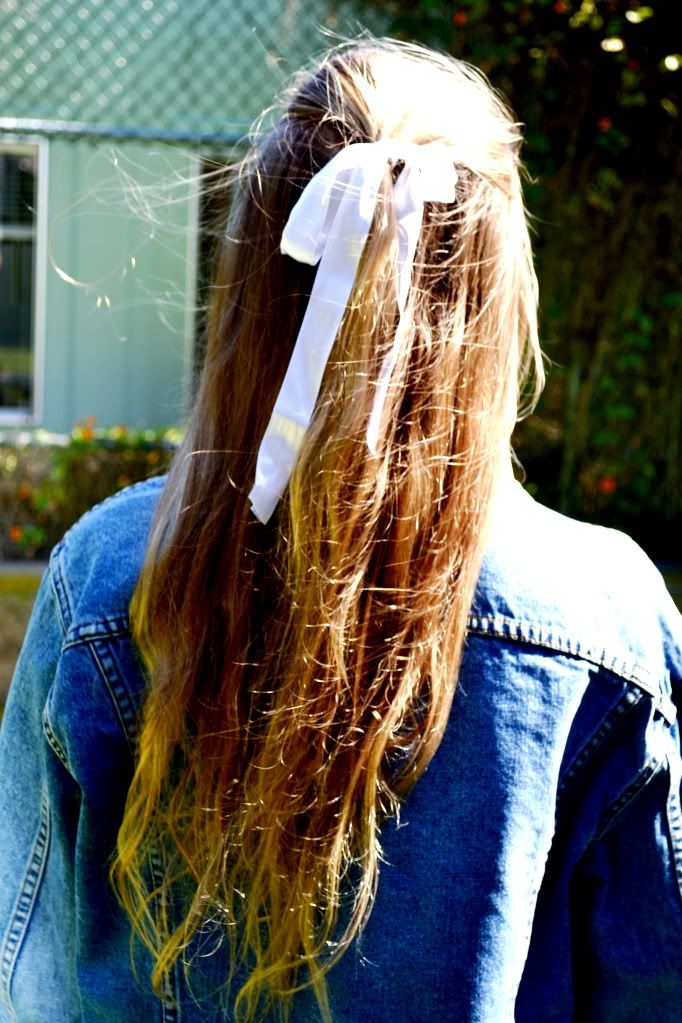 denim jacket, vintage Gap. lace blouse, vintage. jeans, Madewell. boots, Doc Martens. nail polish, Courtney Orange by China Glaze.
I've actually been anything but a lazy daisy the past few weeks, but I thought the phrase was fun enough. Sometimes lounging around a random park can take some stress off a long and tiring Monday.
Don't forget to follow me on my new obsession...
instagram! @jennahug