Katy Perry in Elie Saab, Norman Silverman jewels, Christian Louboutin heels. I'm not sure if anyone can dislike this dress. It reminds me of the sky on that perfect crisp spring afternoon as the birds chirp and flowers bloom. Katy looks like a goddess and the blue hair totally works.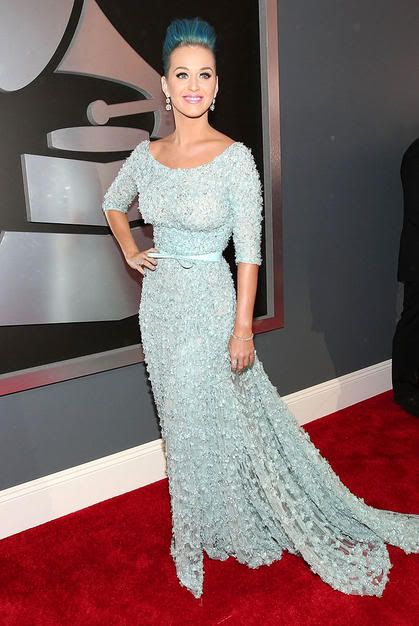 Taylor Swift in Zuhair Murad, Prada shoes, and Neil Lane jewels. Very mature look. I'm glad she stayed true to her style with the sequins and neutral color. Taylor is growing up!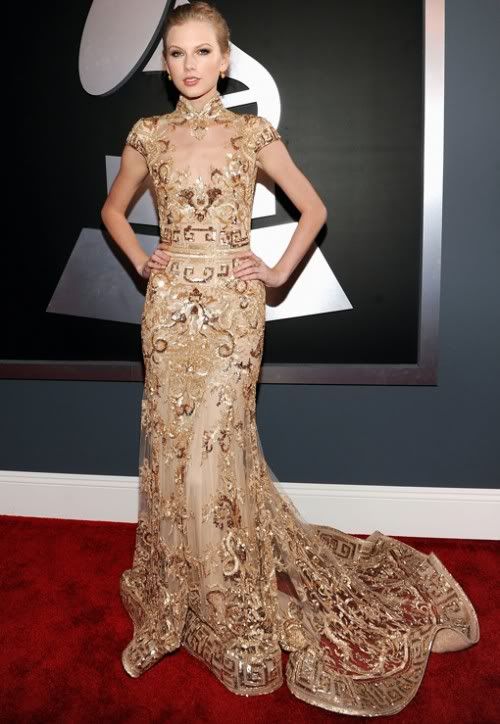 Rihanna in custom Giorgio Armani, Neil Lane jewels, Christian Louboutin heels, Jimmy Choo clutch. Might be my favorite dress of the night...tied with Katy Perry's Elie Saab. This custom Armani is honestly the epitome of sexy and all things Rihanna. The plunging v, thigh high slit, halter, and completely exposed back could be overkill to some...but to me this is perfection. I think it is the classic black that makes it work. The shoes and accessories also make this a homerun.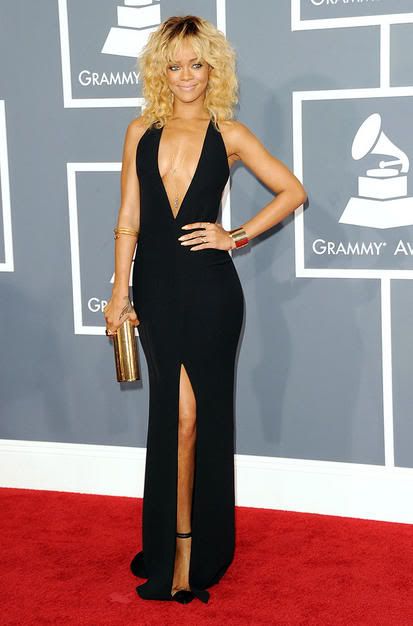 Corrine Baliey Rae in Chrisitan Siriano. I love the girly, playful ruffles and those platforms are so much fun!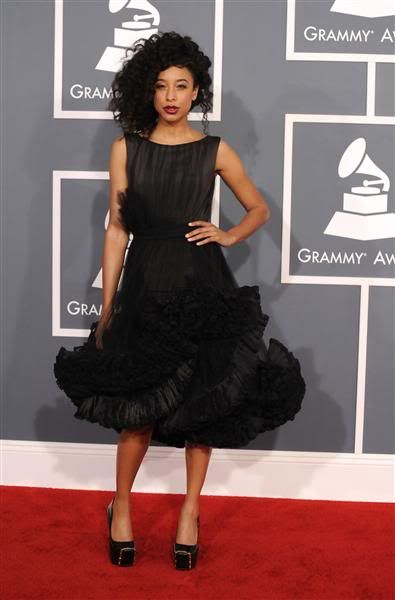 Followill brothers of the Kings of Leon in Gucci. My boys! In case I haven't mentioned it five million times, Kings of Leon are my number one favorite music group of all time! Love a man in a suit...especially you Jared.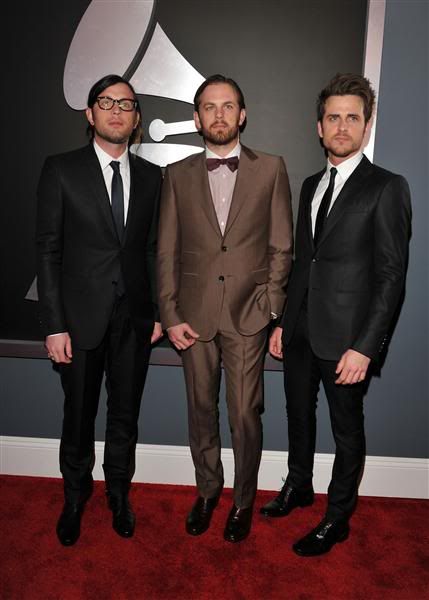 Mika Newton. Totally loving the lace bodice and open back. Very sophisticated sexy. Also one of the few trains that I enjoyed from the night.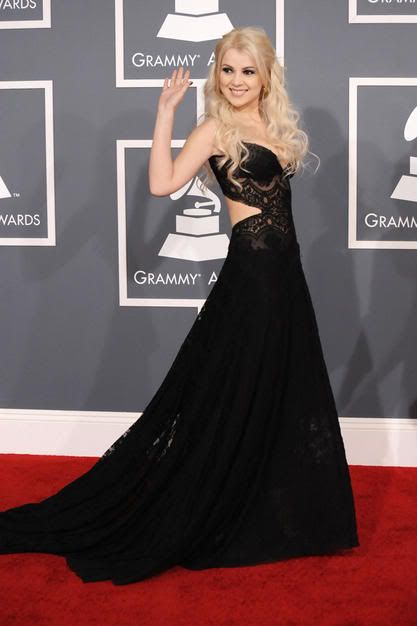 Greta Bech. What can I say, I am a sucker for sequins. Love the champagne color against her plae skin and the v shaped line on the bodice.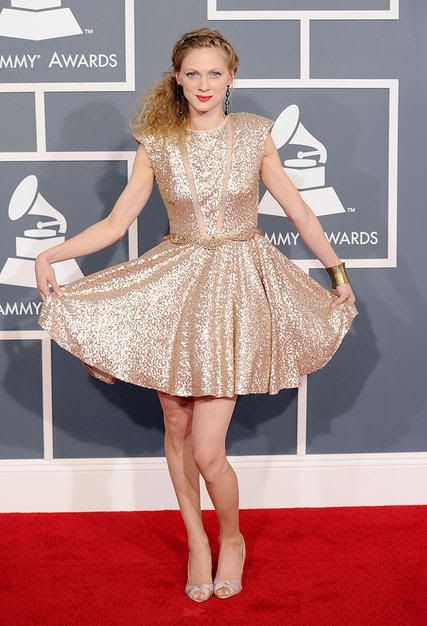 Paris Hilton in Basil Soda. I never thought the day would come that Paris Hilton would make it on to my best dress list. "Hate her, love the dress"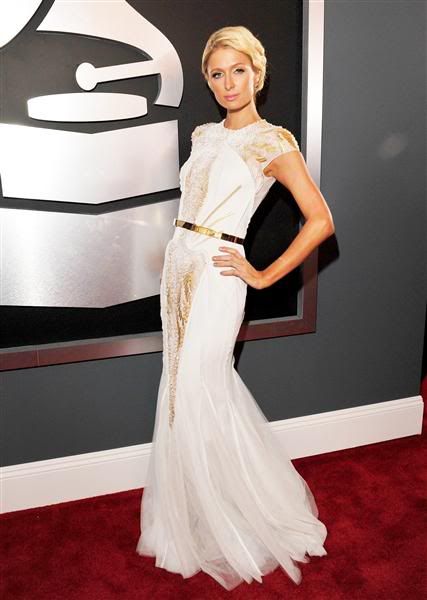 Who did you think was best dressed? I definitely decided mine is Rihanna! Leave yours in a comment below!