My first DIY post! After an interesting night of partying with my best friends, my brand new faux suede wedges had an unhappy ending when one of my friends got sick all over them. Just my luck! So I decided to remake these shoes and cover up their unfortunate history.
Step 1: Supplies: Fabric glue that is dated in the 90's, brightly colored scissors, and and old lace top or any other fabric!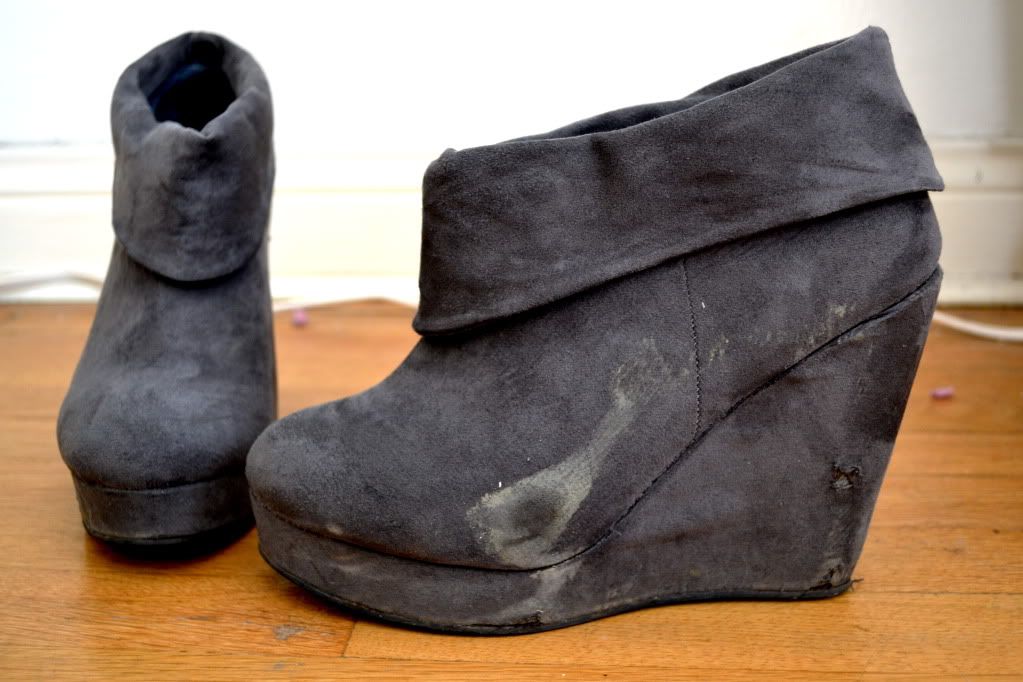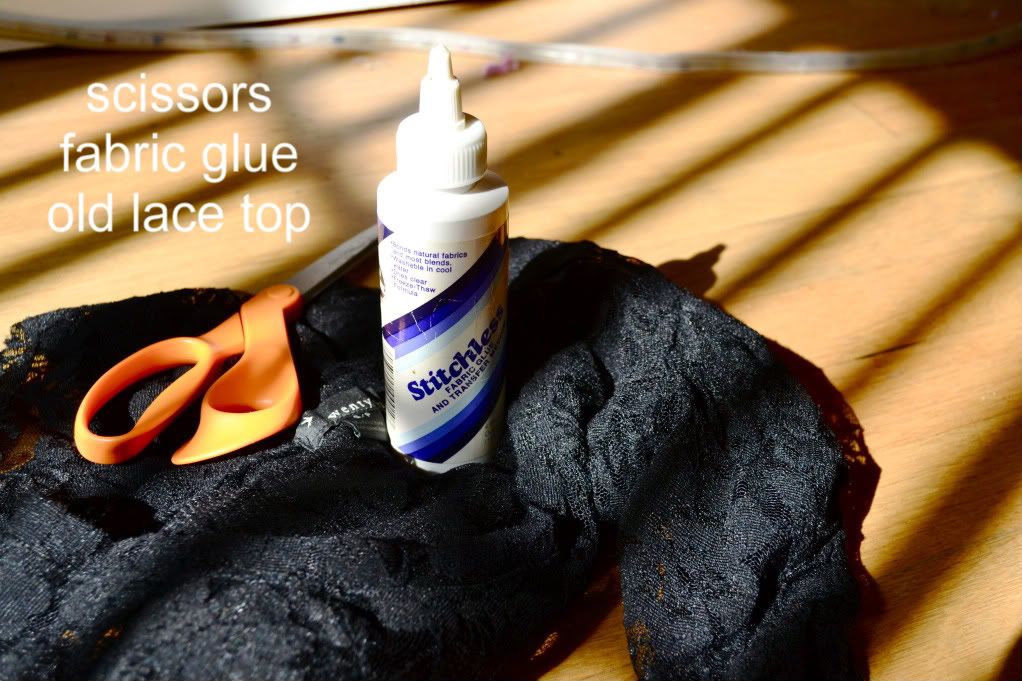 Step 2: Lay the lace on top of the shoe to form a pattern
Step 3: Glue all loose edges of the lace taut and hold until tacky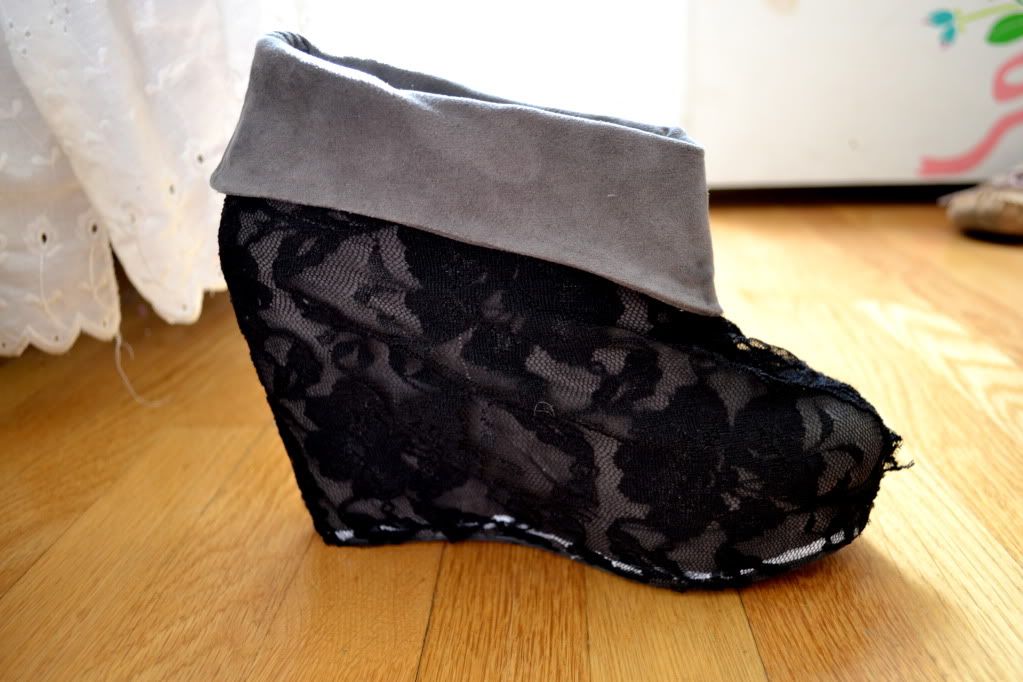 Step 4: Repeat on other shoe! Glue will dry clear
Step 5: Now party consciously...and make sure when holding your friend's hair back that she misses your made over heels!
What do you think of my first DIY?! Want more?