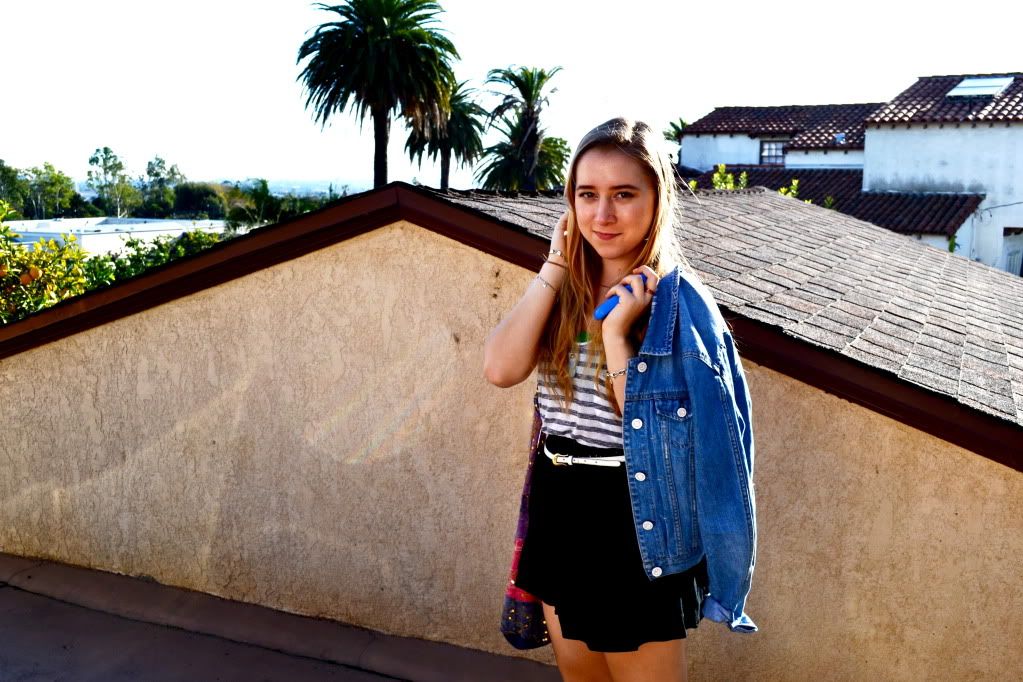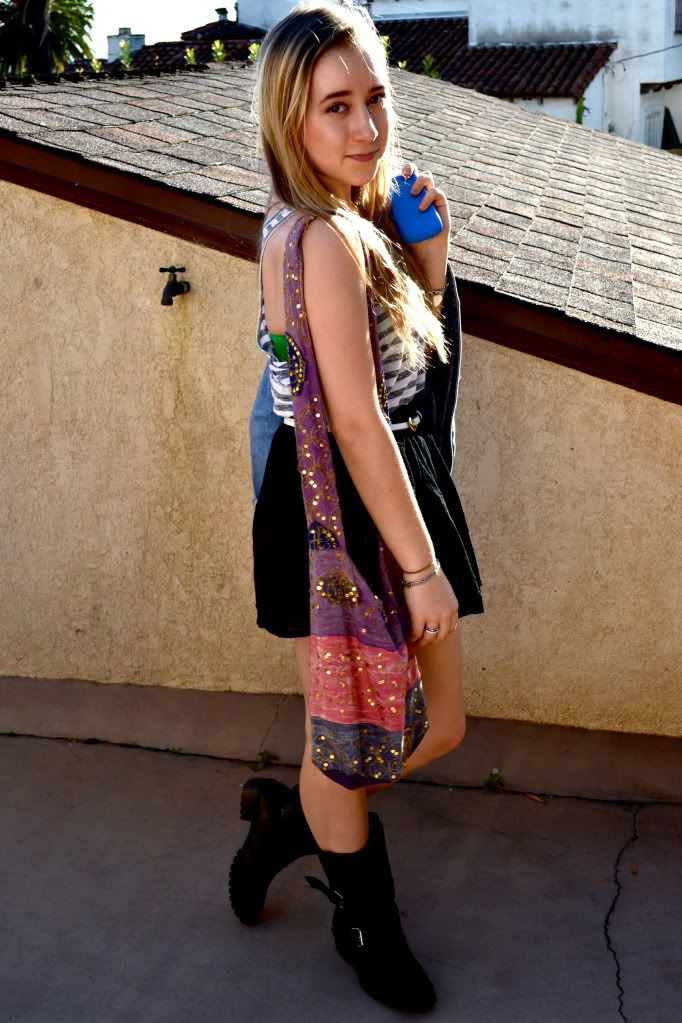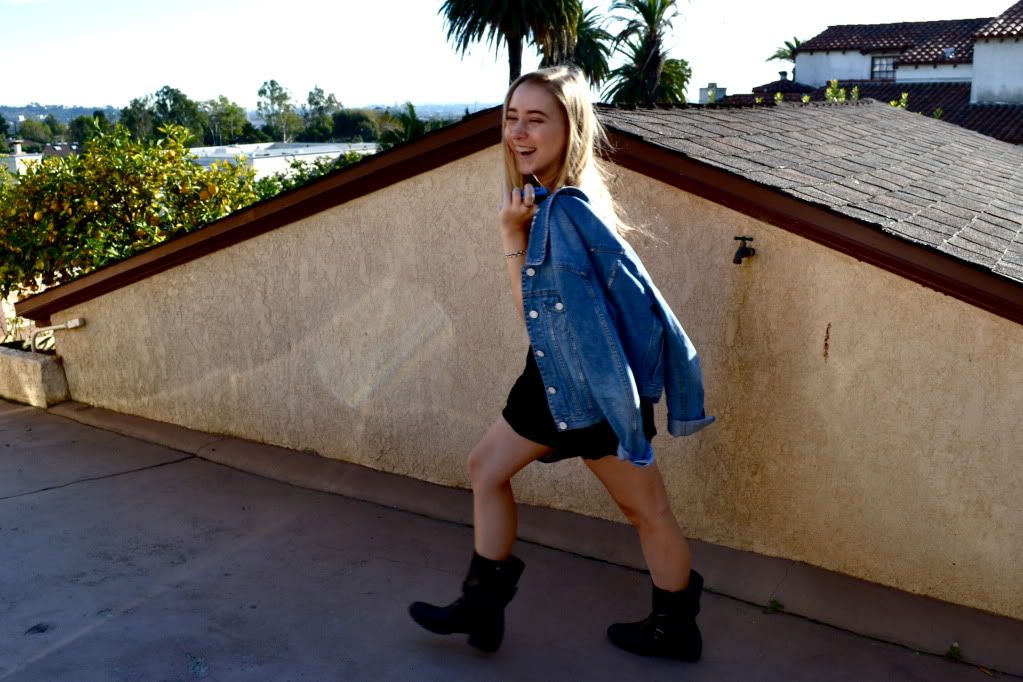 tank and bandeau, Free People. skirt, Aqua. necklace and belt, vintage. boots, Target. jean jacket, American Eagle.
Los Angeles is experiencing a bit of confusion as summer has decided to make an appearance in what is supposed to be winter. Not that I am complaining. I was born and raised as a child of the sun. Craving the beach. Loving nothing more than laying underneath the sun as it warms my pale skin. The only thing missing is freedom...as I began classes again yesterday. The inconsistency of my brief break from school, all my friends being back in town, and the holidays has messed with my scheduling. I felt off my game by not posting yesterday or new year's day. But after posting everyday in December I decided to let it slide. Update on the
Hunger Games
, I finished the first two books and am chipping away at the third and final in the trilogy. You may call me obsessed.