A lot of
announcements
on this lovely Monday morning!
First off, I finally caved and created an account on
Blog Lovin'
!
Feel free to follow my blog on
this site
as well!
Secondly, I was asked to be a Featured Stylist on
Style Says
. I was given
10 VIP invitation codes
. The first 10 people to leave a comment requesting one will receive an e-mail from me with the invite.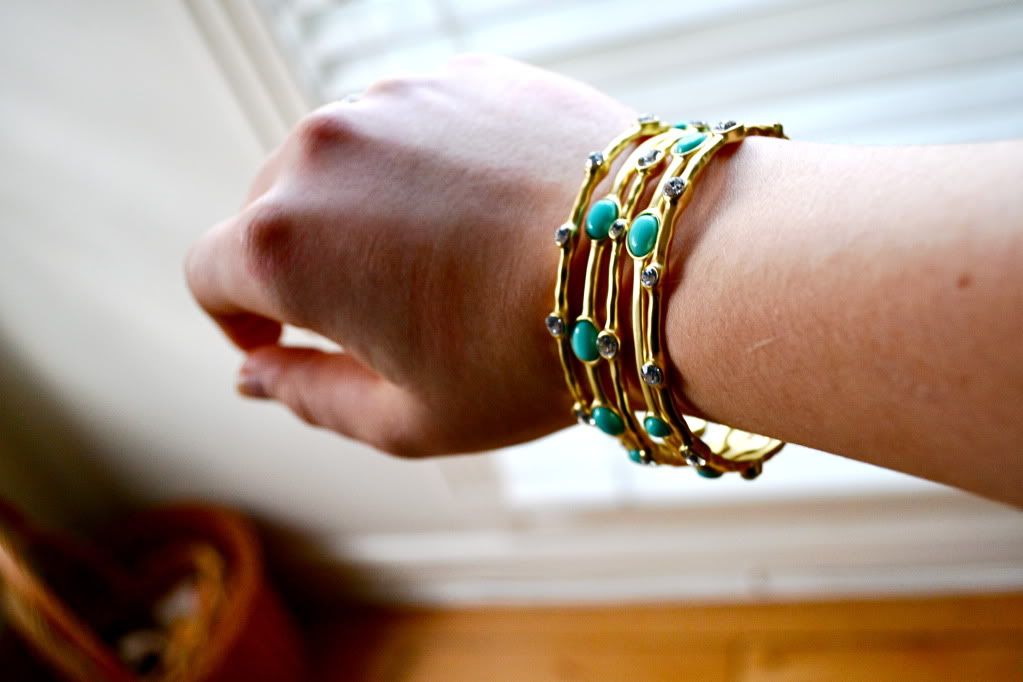 stacked ring, BSS Jewelry by Bobby Duggal
Some new jewelry I acquired over the weekend. I love the bohemian vibe of the bangles due to the mixture of turquoise, gold, and rhinestones. As for the ring, I like how it gives the allusion of being six different rings stacked on top of one another when in fact it is one piece!