Ranked from number one favorite to tenth, here is my opinion on the ten best dresses at this year's Golden Globes. I was elated to see the influx of nude and blush dresses. Blush is my favorite hue. I love its delicate, feminine, versatile, and universally flattering abilities.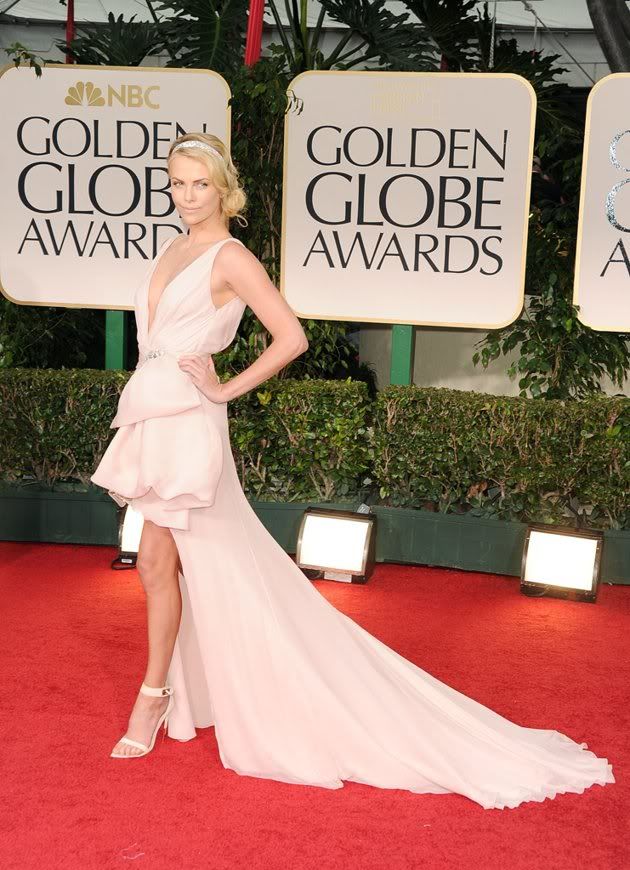 Charlize Theron in Dior Couture, Cartier jewels and Givenchy heels. I am so in love with this ensemble! Not only is Charlize drop dead gorgeous but she takes on the most tasteful princess attire. All the little details, such as the glitter headband, make Theron number one on my list.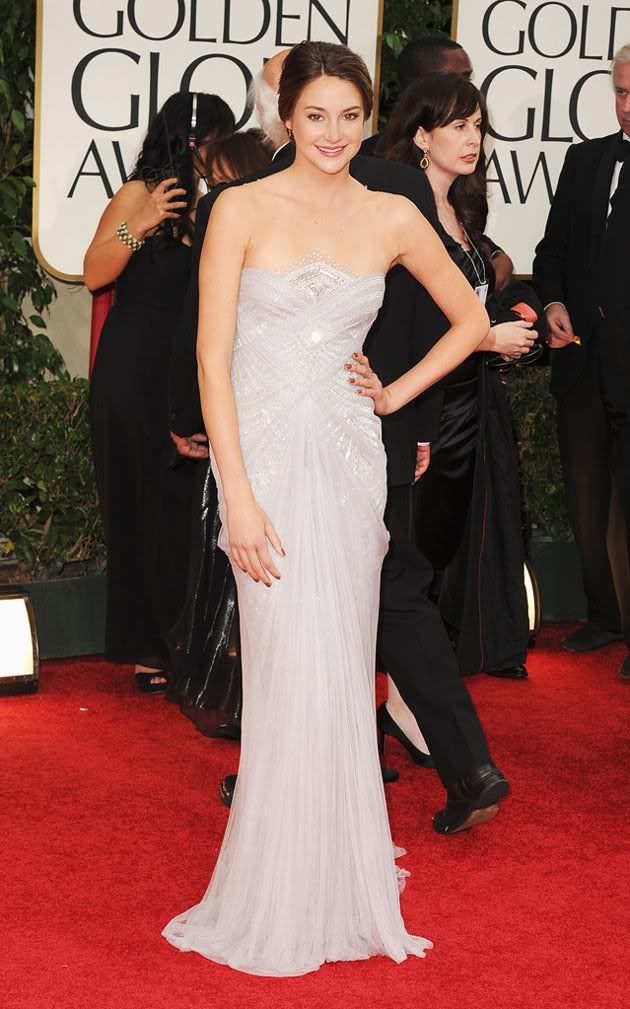 Shaliene Woodley in Marchesa. The draping, metallic threading and strapless silhouette remind me of a dreamy ice queen.
Rooney Mara in Nina Ricci and Fred Leighton jewels. Such a stunner! Rooney Mara in one of the few black dresses of the evening. I love the minimalistic approach with the surprise cutout detailing that demands a second glance.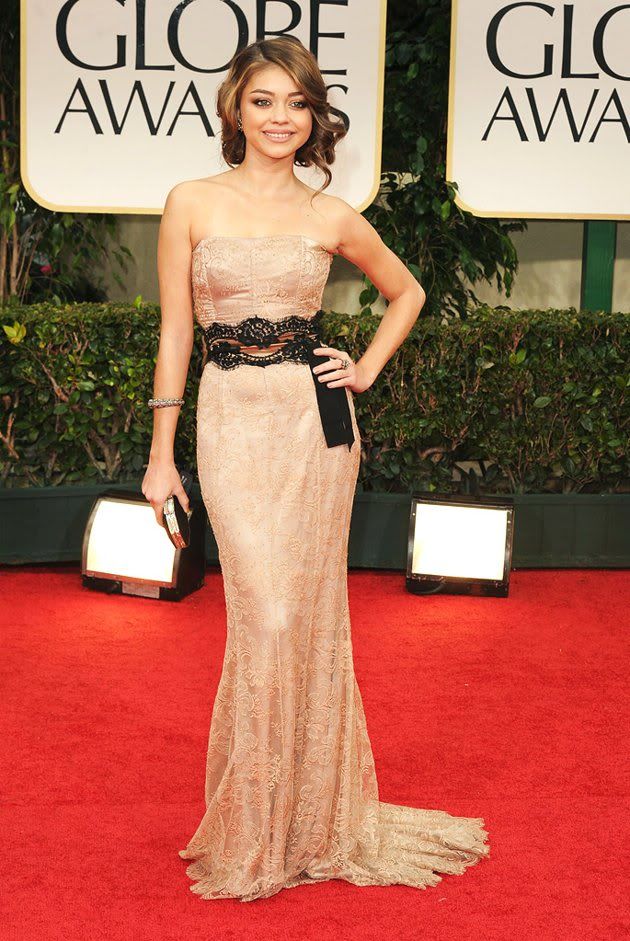 Sarah Hyland in vintage Dolce & Gabbana. I admire this dress because of detail. The nude lace overlay and black lace waist sash exude the perfect dose of vintage excellence.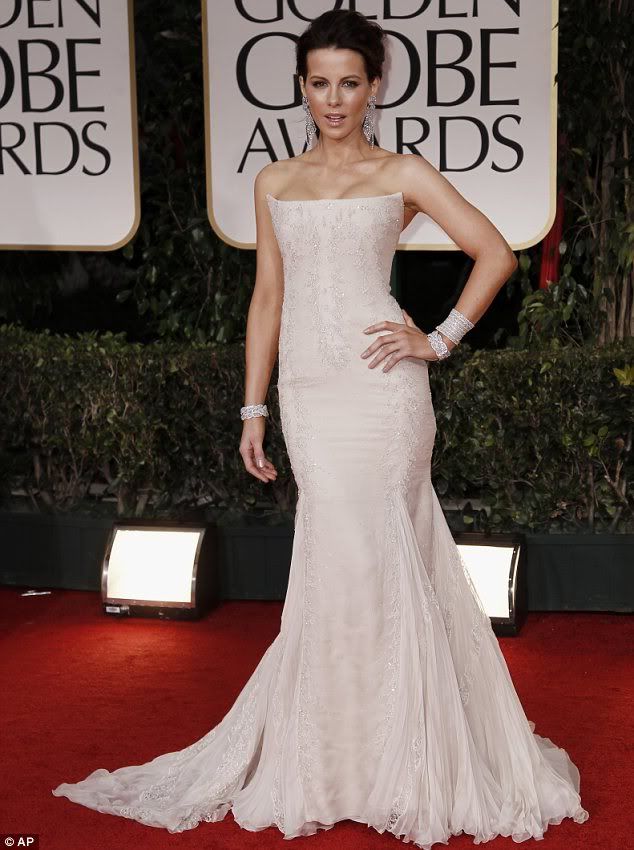 Kate Beckinsale in Roberto Cavalli. I really enjoy the silver beaded detailing that continues all the way down to the cascading, waterfall-esque, hemline.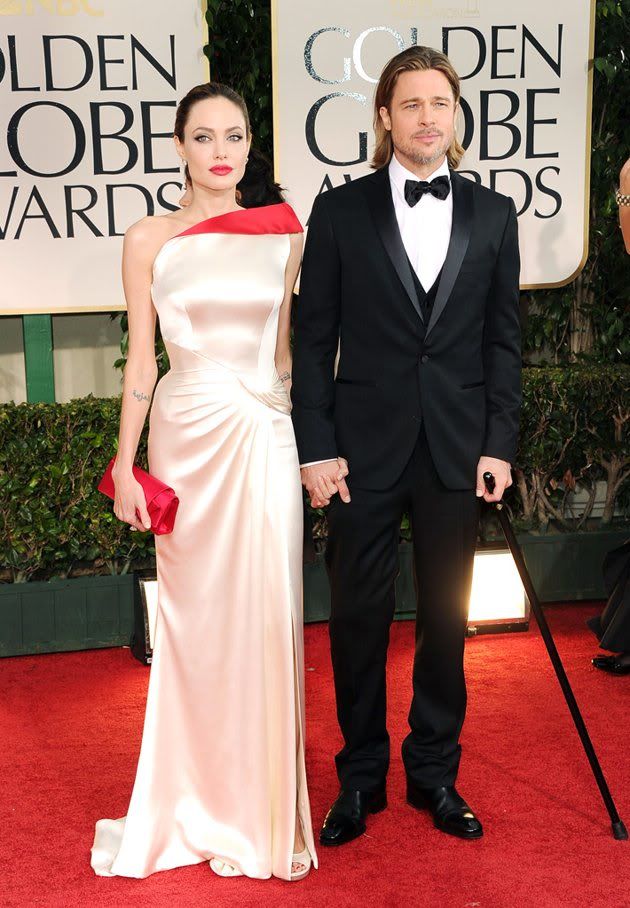 Angelina Jolie in Atelier Versace. Along with her lovely beau Brad Pitt, Angelina manages to maintain her natural elegance and strong persona with a structured dress with a few twists, such as the pop of red detailing along the neckline.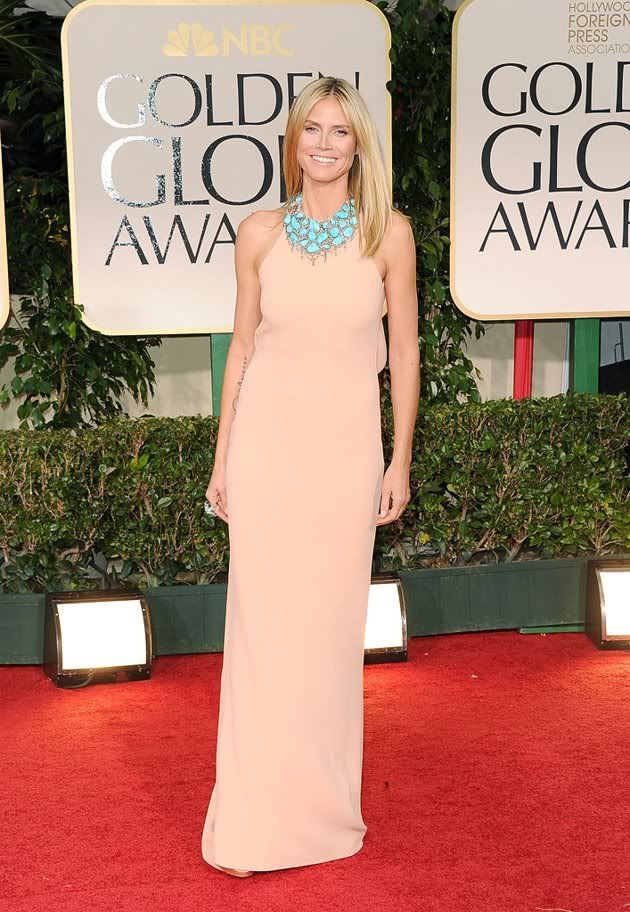 Heidi Klum in Calvin Klein. I was not quiet sure weather I wanted to include this dress as it reminds me too much of Emma Stone's dress at the Golden Globes last year, but I was drawn to the minimalism and stunning draped back.
Emma Stone in Lavin. Speaking of Emma Stone, this woman can do no wrong with her choices in fashion. I love the berry and magenta color-blocked chiffon dress accessorized with the Eagle belt.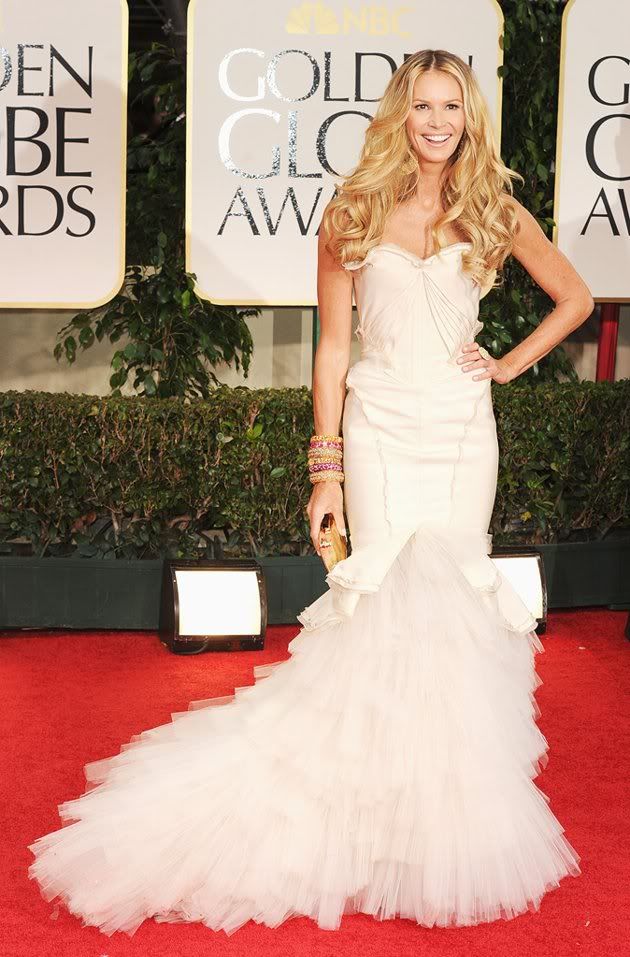 Elle MacPherson in Zac Posen and Lorraine Schwartz jewelry. I must admit I did not know much about Elle prior to seeing this number on the red carpet. However, I was so entranced by the art of this dress. It is visually intriguing as the mermaid tail grows into tulle.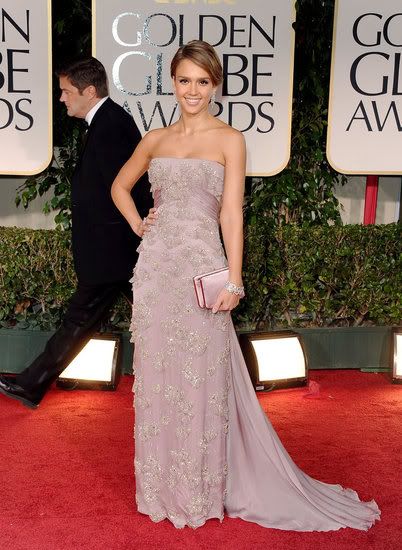 Jessica Alba in Gucci, Giuseppe Zanotti heels, Vivier bag, and Bulgari jewelry. Last but not least, Jessica stuns in a lavender gown with cluster beads cascading like water. I like the unique twist of the train.
Images courtesy
Yahoo
,
MTV
,
Popsugar
Who did you think was the best dressed? Let me know in the comments